Hydro power is vital to Africa's Future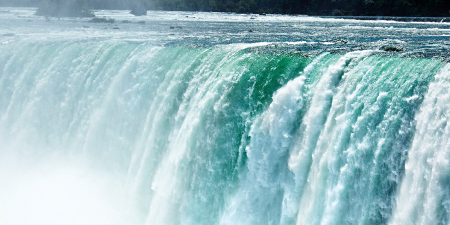 Article featured in POWERMAG by Investment Director, Ashwin West
Africa has a number of power supply challenges, many of which can be overcome with renewable energy. Foremost among the options is hydropower. While large projects can meet stiff resistance in the development stage, small- and medium-sized projects are often less disruptive and easier to complete.
Africa needs more power. According to World Bank data, an estimated 600 million Africans—about 45% of the population—have no ready access to electricity. Although there was a total of 236 GW of grid-connected generation capacity installed in Africa at the end of 2018, the electricity generated is falling short of current needs.
This is the current situation, but there's also the future to plan for. The United Nations, as indicated in its 2015 world population prospect report, expects the African population will reach 2.5 billion by 2050. Moreover, if Africa continues urbanizing, industrializing, and becoming a global economic force, businesses will need reliable and affordable electricity to power their growth.
Financing Power Projects
While Africa is desperately short of electricity, the governments of its 54 countries are responding to the huge challenge and are cooperating regionally to increase generating capacity, with hydropower projects featured prominently in their planning. Governments are increasingly turning to private sector investors to help electricity generation projects go from the early planning stages right through to construction and operations. African Infrastructure Investment Managers (AIIM), Africa's largest private infrastructure investment fund manager, is one of many players bringing private sector capital, accompanied with financial, technical, legal, and structuring expertise, to governments in Africa to assist with bridging the energy infrastructure gap.
Large-scale power projects are typically financed on a limited-recourse project finance basis, with the private sector investing circa 30% of the capital required as equity, and the remainder of the capital coming from international and local financial institutions (development finance institutions, commercial banks, and the like).
At the moment, most of the people without electricity in Africa live in rural areas, a long way from towns and cities. Their very isolation is the greatest part of the challenge. Africa's huge land distances sometimes make it too expensive to build the initial transmission infrastructure to connect small communities to the electricity grid.
Even where there is grid access in rural communities, it can cost more than $1,000 per household to connect to the grid, which is typically prohibitively expensive for a rural household. Furthermore, given the low consumption of rural households, the economic viability of rural home connections is questionable. Lastly, even when rural households or communities do connect to the grid, the supply of power is often erratic and intermittent, leaving consumers in the same position they were in prior to the grid connection—relying on alternative sources of energy for their requirements.
Renewable Energy Offers Options
These factors have been key drivers in the advances of off-grid renewable energy and mini-grid systems on the continent, especially solar power in combination with battery storage. Through a combination of advances in technology, and lower production and maintenance costs, it has become economically viable to supply and install solar panels to individual homes, or to create small solar generating capacity to feed into mini-grids.