GPIF sets stage for EM infrastructure mandates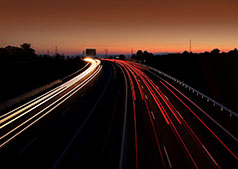 GPIF sets stage for EM infrastructure mandates
On 27 April 2020, the world's largest pension fund, Japan's Government Pensions Investment Fund (GPIF) issued an RFI for fund-of-funds managers focusing on emerging market infrastructure.
AsianInvestor, a leading title covering the Asian asset management industry, covered the news, gathering insight from GPIF spokespeople who confirmed that this was the first RFI requested by the pension fund specifically targeting emerging market infrastructure, but that it was too soon at this point to discuss investment mandates or timelines. 
AsianInvestor included further comments from KKR and another Asia Pacific pension fund.
They also included comments from AIIM's Head of Investments, Romain Py, who offers insight into the benefits of equity investing in emerging markets infrastructure, as opposed to debt/fixed income.
Read the full article here: https://www.asianinvestor.net/article/gpif-sets-stage-for-em-infrastructure-mandates/459719