AIIM navigates Nigeria's gas infrastructure challenge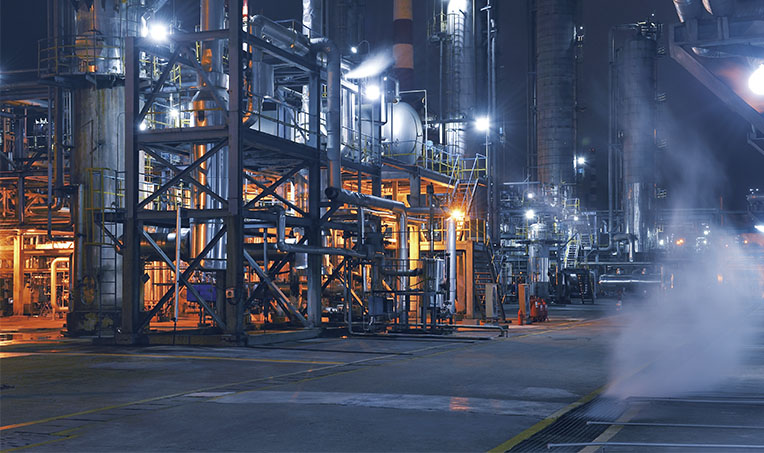 The Nigerian economy has a gas distribution and power generation problem. African Infrastructure Investment Managers (AIIM) is playing a part to tackle this, through its investment alongside Savannah Petroleum in assets previously owned by Seven Energy.
The deal took a while to complete, with talks beginning in 2017 and Savannah finally announcing closing in November 2019. AIIM's entry closed in January.
Savannah has an 80% stake in the Uquo field and an 80% stake in Accugas, a midstream business with 260 km of pipeline network, with AIIM holding the remainder. The infrastructure investor said it had paid $54 million for the stake, from its pan-African AIIF3 fund. The fund closed in July 2019, raising $320mn.
Demonstrating the appeal of the business, Savannah announced a new gas sales agreement with First Independent Power Ltd (FIPL), for supplies to the Afam power plant. FIPL is affiliated with Sahara Group.
The new deal provides for a maximum of 35 million cubic feet (991,000 cubic metres) per day of interruptible supply to the plant, with an initial term of one year. Savannah's CEO Andrew Knott said this would be the first of "several new gas sales agreements" expected to be signed in 2020. "Through Accugas, we aim to be seen as the new gas supplier of choice to the power sector in Nigeria", Knott said in a statement.
Accugas, which has a gas processing plant with capacity of 200 mmcf (5.66 mcm) per day, has three existing contracts covering take or pay volumes of 141.4 mmcf (4 mcm) per day. These are with two power plants, in Cross River and Akwa Ibom, and the Mfamosing cement plant, owned by Lafarge Africa.
Historically, regulated pricing for gas in Nigeria has been too low, AIIM's director for West Africa Sola Lawson told Energy Voice. As such, major producers preferred to export gas via the country's LNG plant than meet domestic demand. "There was a lack of policy around the power value chain, when power plants were state owned. There are still issues, since those were privatised, but it's moving in the right direction" Lawson said.
Gas prices for power generation are still regulated, the AIIM official noted, but there is a "recognition of the costs to produce gas, while the non-power side is not regulated". Accugas sees power generation as continuing to dominate demand for its feedstock, at around 75%, while industry will take around 25%. The investor has knowledge of Nigeria's power situation having been involved in the construction of the 450 MW Azura-Edo power plant, which was the first – and only to date – project financed project built in the country.
"Growth is around captive power solutions," Lawson said, given Nigeria's largely unmet demand. AIIM has put estimated peak demand in the country at around 20,000 MW, while the country's power plants are capable of reliably providing 4,000-5,000 MW. As a result, the country has a high reliance on back-up diesel generators.
"The key constraint has been the unavailability of infrastructure," he continued. Seven Energy hit difficulties around a controversial deal structure, which was cancelled by the government, cutting the company's liquidity and requiring restructuring. The deal with Sahara's FIPL is the first signed by Accugas in five years, but Lawson has said the plan is to "keep expanding the customer base".
Beyond the power sector, there is also scope for fertiliser and petrochemical projects, with Lawson predicting growth over the next 10 years.
More generally, AIIM sees opportunities in the provision of off grid electrical plans, allowing diesel to be replaced by some combination of solar, batteries and gas. The fund manager is also considering options in the bulk liquid storage space, particularly in LPG. One area AIIM is not considering is coal, Lawson confirmed. "We like private infrastructure and off grid where the counterparty is a non-state actor."
The challenge of investing in African infrastructure, Lawson said, varies from country to country, although one universal is that of the working with stakeholders. These difficulties can be navigated through contracts, he said, securing termination rights and tackling breach of contract, which can be insured privately or through a multilateral agency. He gave the example of the Azura-Edo plant where a breach of contract clause was included that would have allowed AIIM to terminate the agreement and receive a payment.
ARTICLE FEATURED HERE: https://www.energyvoice.com/oilandgas/africa/221501/aiim-and-navigating-nigerias-gas-infrastructure-challenge/